Thank you for attending
Fall Campus Day 2023

.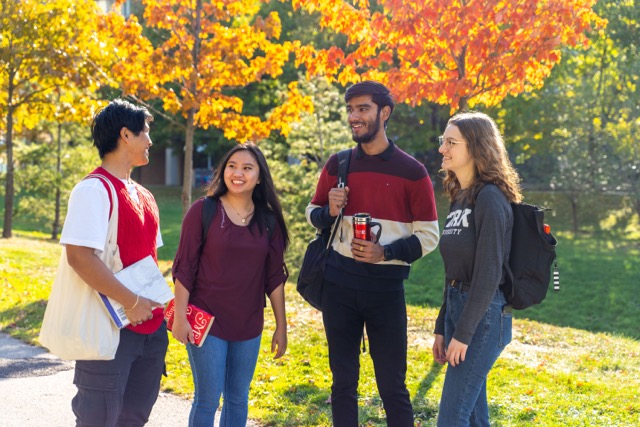 This blog post takes you through some questions you can ask at York University's Campus Day.
Can't make it?
Check out our upcoming events for a variety of opportunities to meet students and staff, experience our campuses, and learn about your program.
Nous vous remercions d'avoir participé
à notre portes ouvertes d'automne
Campus Glendon : Samedi 25 novembre
Nous vous remercions d'avoir participé aux portes ouvertes d'automne du campus Glendon.
Campus Markham : Samedi 2 décembre
Nous vous remercions d'avoir participé avant-première automnale sur le campus Markham.
Renseignez-vous sur les nouveaux programmes du campus Markham, discutez avec des membres du corps professoral et des experts des programmes et découvrez les installations et les services qui feront du nouveau campus de l'Université York un atout précieux de Markham et de la région de York.
Vous ne pouvez pas venir en personne?
Consultez nos futurs événements et trouvez des nombreuses autres occasions de rencontrer des étudiants et des membres du personnel, de découvrir nos campus et de vous renseigner sur votre programme.